Up Next: The Swan Effect Yoga Studio
Walk-in and float out.
Author: Esperance Tide
Published: December 17, 2019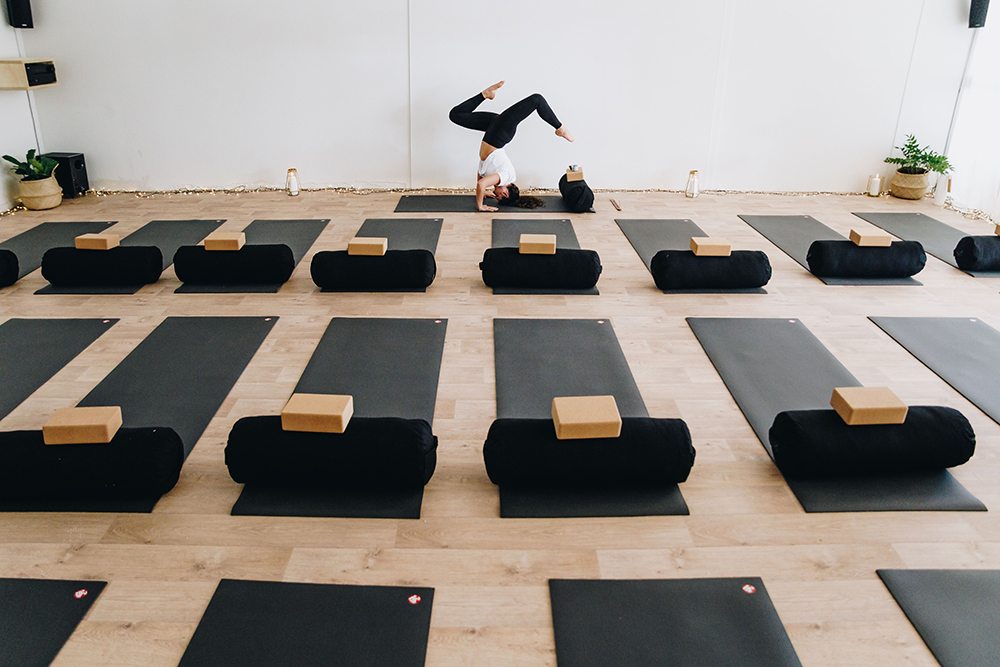 Esperance's newest yoga studio, The Swan Effect, has opened and is well underway. With wooden look flooring, soft linen curtains, white walls and dim lighting, The Swan Effect is as aesthetically pleasing as they come, a stunning place to practice your downward dog. There are loads of classes on offer, from Asana Beats to Asana Sweat, Vinyasa classes that cater to all skill levels as well as classes aimed to rejuvenate and restore. Each session is complemented with a soothing cup of herbal tea and a chit-chat with fellow yogis. If you're looking for something to do on a Friday night that's a little more low key but also includes leaving the house, you must check out Tonic Fridays. A Friday night yoga session followed by nibbles and a tonic of Anna's choosing such as alcohol-free gin or local honey wine - just an example of what we are yet to see at The Swan Effect. We spoke to founder Anna Swan to find out how the TSE experience came about.
When was your very first introduction to yoga?
When I was 17, I would go to my Grandma's yoga classes, sometimes once a month, sometimes weekly - it wasn't very regular. I always felt amazing from it and by the time I was 22, it was 5-7 times a week.
What were some of the driving factors for leaving Perth and coming back to your hometown of Esperance to start TSE?
I love the lifestyle in Esperance, especially the amazing coastline. I've always wanted to open a studio and had started to plan out opening a wellness centre in Perth. This year especially I wanted to move back home, yet still do something I love. I realised there was potential to open a studio down here and provide a lot of fun wellness events and mentoring, that is offered in Perth.
You previously studied sports science and high school teaching at university. Did this help guide you on your journey to becoming a yoga teacher?
It's funny how skills I've picked up in previous courses and jobs have all intertwined together, in a way I never could have imagined, to help shape The Swan Effect. Teaching at a high school and at the Australian Institute of Fitness confirmed that I loved teaching and helping people. Yoga was a way to do this on a more personal level mentally, physically, spiritually and emotionally.
Starting a new business can be very daunting. What are some of the things you have discovered along the way? Do you have any advice to give those just starting out?
I've realised that you can't wait for everyone to give your idea a tick of approval, or you'll never do it. However, it's important to get feedback and support from a select group so you can continue to improve the business. Basically, don't listen to everyone's opinions or it'll become really tough making decisions. Get really clear on your vision and back yourself in 110%. There'll be days where you doubt yourself and are unsure, but if you have chosen something you're passionate about then you'll create a life that lights you up.
What is the most rewarding part of being a yoga teacher, as well as becoming a small business owner?
Being able to help others during a yoga class in a way that can help them throughout their day. Whether it's breathing techniques, mindset, gaining clarity or accepting where you're at, on any given day. It is so much fun being able to create, make decisions and plan events in a way that is authentic to myself and TSE, without having to ask anyone for permission.
After attending a handful of your classes, I must say the whole experience from start to finish is very appealing and extremely rewarding. What are some of your favourite moments in the studio?
Seeing the looks on everyone's faces when we finish a class, whether they look more relaxed, energised or happier, it is so rewarding being able to serve others. I would definitely have to say having cups of tea with the TSE fam after class. We're growing such a fun and supportive community at the studio. Community was at the forefront of my vision, having the studio as a space to connect with like-minded people.
I can imagine there are a few new yogis out there. Do you have any advice for someone whose just starting out?
Don't worry about looking like you know what to do. Everyone's so focussed on their own practice that they're not looking at you. As long as it feels good for your body, then you're doing it right.
What is really exciting you right now in your work and in your vision for The Swan Effect?
Seeing the studio come to life and our beautiful TSE fam walking in the door every day. It's been a dream of mine for so long that it's such a surreal feeling. Having so many teenage girls join us for mentoring has been amazing. There are so many things I could say right now but also starting to create a dream team of teachers and mentors to support our community is really exciting.
Lastly, if you were a yoga pose, which pose would you be?
A headstand - life stays exciting when you look at it from a different perspective!