Up Next: Upward Spiral Roasting
Rise and grind.
Author: Esperance Tide
Published: March 09, 2018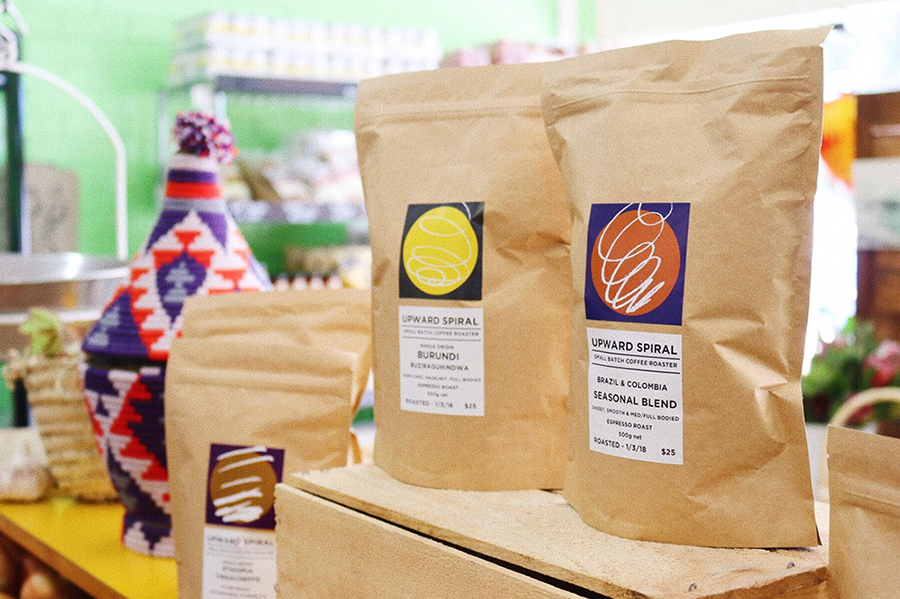 It was the spirit of adventure that inspired Glen Rollond to cultivate Upward Spiral Roasting. "I started roasting mostly because I like travelling without leaving my house," he says. "There's something amazing about having a product that was grown in some far-flung place, by people living a whole different life to our own."
And so, starting with a popcorn machine and a series of small, domestic roasters, he got to work learning and fine-tuning the art of bean roasting, studying a Melbourne roasting course in the process. Fast-forward six years, Rollond has upgraded his hardware and introduced his first commercial products to the local market, the first time Esperance has had its own roaster.
Rollond is passionate about providing products locals will love. "Finding the brew method and type of coffee that each person likes to drink is a big part of the journey," he says. "For a roaster like me, I want to change with the seasons. The blend I have at the moment is sweet and very smooth, a great starting point."
With the roasting element well under control, the next step in Upward Spiral's story is getting it out there. There are no plans to start a cafe—"I believe in doing one thing and doing it well, so I just want to focus on roasting and leave the barista-ing to the pros"—but Rollond and his wife Mitsuko (Mint Blue Sea) will be setting up a coffee cart at the markets for customers to try and buy.
Needless to say, with the support of a community of coffee drinkers, Upward Spiral Roasting will continue on a positive trajectory. "Coffee is a journey, there is always more to learn. I'm really looking forward to working with people and cafes who share this philosophy," he says. "Shared experiences are the best."
Upward Spiral Roasting beans are available for purchase at BJ's Fruit & Veg.