What's On: NAIDOC Week
Voice. Treaty. Truth. Let's work together for a shared future.
Author: Karli Florisson
Published: July 10, 2019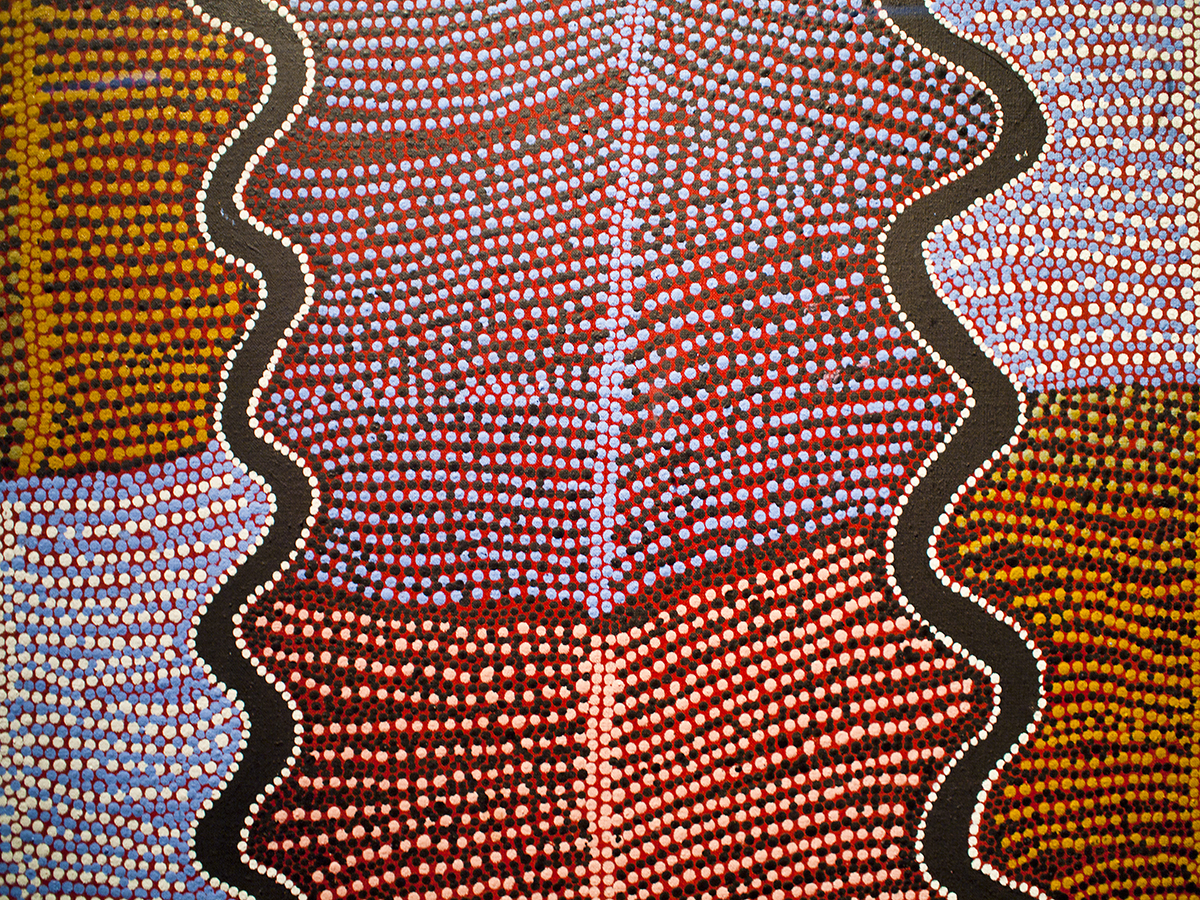 Bright-eyed kids from diverse Indigenous backgrounds applying red, yellow and black face paint to excited school children, telling traditional stories, and playing the didgeridoo. People trying kangaroo stew and damper for the first time – or enjoying it again. Indigenous elders talking proudly about their culture and heritage and welcoming others to learn more about it. People trying out a few words in Nyungar, Nadju, or one of hundreds of other Indigenous languages. Amazing displays of athletics during Indigenous rounds of footy or netball. These are just some of the sights that you might see around town during NAIDOC Week.
From the 7th to the 14th of July, Australia is celebrating NAIDOC Week. This yearly event celebrates the history, culture, and achievements of Australia's First Nations people. It is a great opportunity for all Australians to celebrate Indigenous cultures, get involved in NAIDOC Week activities, and to learn more about the First People of this country. National Awards are presented at the NAIDOC Week awards ceremony to inspirational Indigenous people in a range of different categories, and celebrations and events are held in towns and cities all over the country.
NAIDOC stands for 'National Aborigines and Islanders Day Observance Committee', which was the committee that originally organised a day of Indigenous recognition, and over time it has become the name of the event itself. The origins of NAIDOC Week can be traced back to the Aboriginal Rights movement in the 1930s. On Australia Day in 1938, Aboriginal rights activists marched through the streets of Sydney to protest the status and treatment of Indigenous Australians. This was one of the first major civil rights gatherings in the world, and it became known as the Day of Mourning. In subsequent years, the Day of Mourning was held on the Sunday before Australia Day, and it became known as 'Aborigines' Day'. In 1955, it was decided that Aborigines' day should include a celebration of Indigenous culture, heritage, and achievements, and eventually that day was moved to become NAIDOC Week.
The theme of this year's NAIDOC celebrations is 'Voice. Treaty. Truth. Let's work together for a shared future.' The theme is very fitting, as 2019 is the United Nations International Year of Indigenous Languages. Australia's First Nations peoples are overwhelmingly rich in languages, with approximately 100 Indigenous languages still spoken in Australia. Sadly, many Indigenous languages have disappeared since European settlement, when there were more than 250 languages spoken by Australia's First Peoples. Many of the surviving languages are also in danger. 'Voice' also refers to the importance of Indigenous people having a voice in our society, and in recognising that the voices of Indigenous people has been a part of our country's history for over 60,000 years.
The second part of this year's NAIDOC theme is 'Treaty', referring to what many Indigenous activists have been calling for since before Yothu Yindi released their hit song 'Treaty' in 1991. New Zealand signed the Treaty of Waitangi with their Indigenous people in 1840, a very significant document for the country that provides the Maori people with self-determination and dignity. In contrast, Australian Indigenous people were not even allowed to vote until 1962.
The third part of the theme, 'Truth', refers to the importance of truth-telling when it comes to looking at our shared history in Australia. Speaking truth about the past is an important way for all Australians to work together for reconciliation of the past.
For Indigenous people, NAIDOC Week is a celebration that brings families together to look back at past accomplishments and to celebrate the oldest living culture on earth. It is also a fantastic opportunity to recognise Indigenous role models who are paving the way in many different areas in our society. For non-Indigenous people, this week is a great way to celebrate the history of our land, learn more about Indigenous culture, and be a part of building our shared future.
In Esperance, the official opening ceremony of NAIDOC Week will be held at the Shire Council building on Monday, July 8 at 9.30am, facilitated by Esperance Tjaltjraak Aboriginal Corporation. This will be followed by a march through town to the Whale Tail, where there will be some stalls and food available. Tjaltjraak is also hosting the 2019 NAIDOC Ball, celebrating the history, culture and achievements of Aboriginal and Torres Strait Islander people in the Esperance community. Esperance Nyungar Aboriginal Corporation will be attending Esperance Primary School to do face painting, art, storytelling, and didgeridoo playing, along with students from Wongutha CAPS and from the Girls Academy at Esperance SHS. There will also be activities happening at other schools and organisations around town, giving our community plenty of opportunities to get involved to celebrate the wonderful occasion that is NAIDOC Week.